Top Interior Decorating Trends of 2017
Before the clock struck midnight and 2017 was welcomed in, Vogue.com delivered some interior decorating predictions for the new year. They didn't predict anything revolutionary; in fact, Vogue kept it simple. This shape, that texture, and this color – their predictions were designed to provide rooms with a fresh breath of life without breaking the budget.
We're just past the halfway mark in 2017 and La Maison's certainly not Vogue. However, we are in the business of staying on the cutting edge of interior decorating trends. And we're here to tell you which trends have hit and which have missed!
The Hits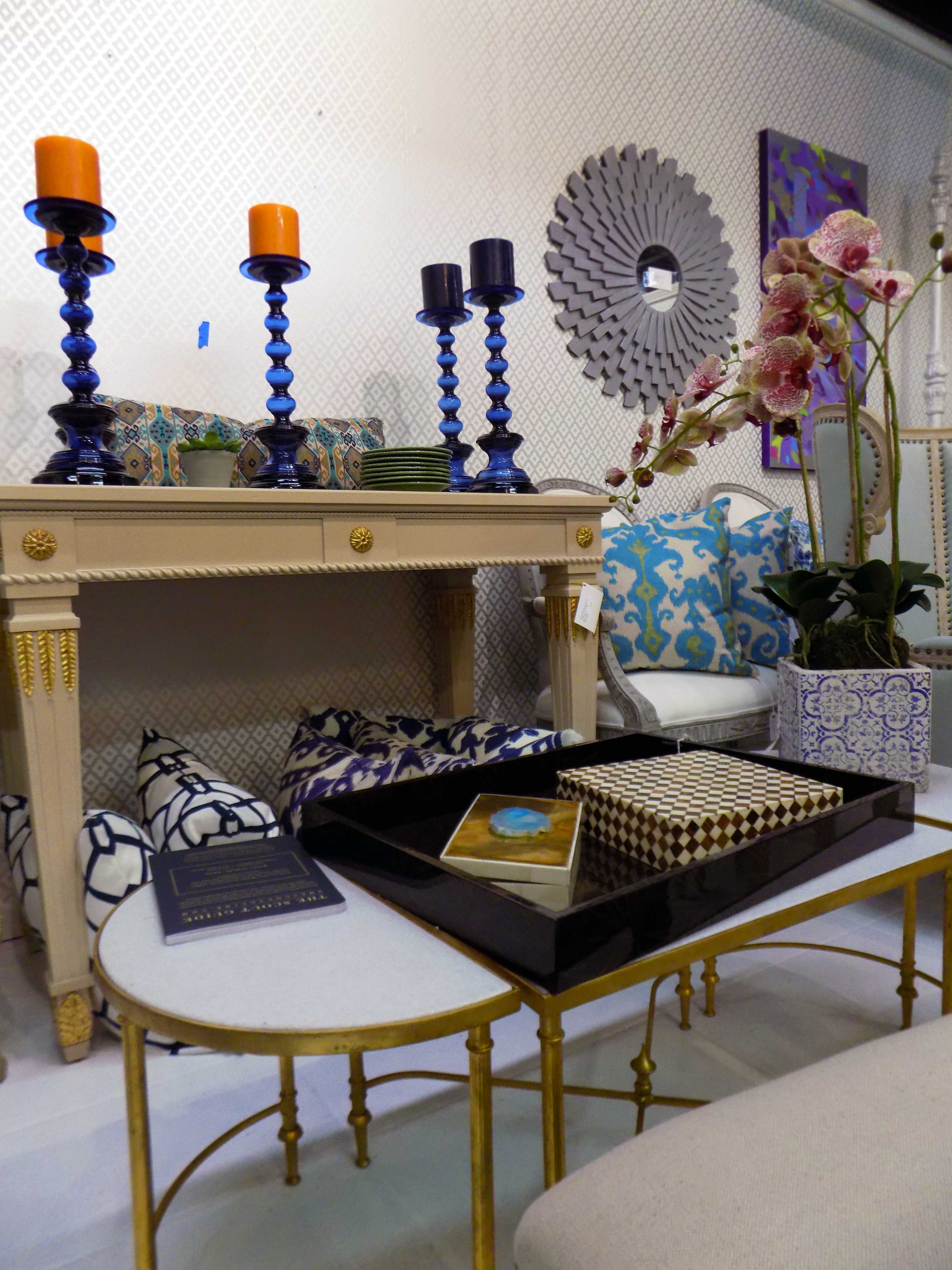 Geometrics
There's something to be said for a clean, crisp pattern. They bring intrigue to a room and draw eyes from more modern color pallets. Geometric designs can help a room feel stylish without being too busy and clean without losing interest. In 2017, our customers have loved the geometric touches to help complete a room. We've even heard customers describe their design as thought-provoking and peaceful!
Quirky Lighting
Quirky gets a bad rep! Sure, it's a term that implies peculiarity and eccentricity – but isn't that exactly what you want in a home? We're not saying that every piece in your house should be quirky. But one unexpected piece can completely revitalize a boring design.
At La Maison, we've have sold numerous light fixtures this year that fit the oddity bill. With designs ranging from starbursts to sputniks and everything in between, this has been a great year for creativity with light fixtures. Orbs and birdcage designs have been hot, too!
Texture
Do you know what compliments the sleek, glossy modern style? Texture.
It doesn't have to be much. A throw blanket here, an accessory pillow there. But adding a bit of texture to a room design is the perfect way to offset the almost frigid feeling you can get when a modern design goes a bit too far. Recent home decor has seen an uptick in textured wallpapers, furniture designs, and even in light fixtures. Remember that quirkiness from before?
Most of our customers have kept it simple with a pillow or blanket but that's truly all you need. It works with nearly any interior decorating design or style and provides an easy way to get out of your comfort zone.
Marble and brass
Think a sleeker version of the marble the found in antiquity…and add that bright pop of golden brass. If you cannot imagine it, trust us – it looks incredible.
It takes the right design style to pull off but if you're already favoring more modern neutral colors then you can't go wrong with this one. People are using these for coffee tables, sculptures, accessory pieces, a combination for mirrors and counter tops – you name it. And it looks breathtaking each and every time.
You'll find it predominantly in the kitchen and bathrooms. At La Maison, we've seen customers really favoring the design for coffee tables and end tables. This design also goes great with glass.
Artisan-Crafted Furniture
Okay, Vogue. You're being a bit safe with this one.
They aren't wrong though, so we cannot fault them. In today's era of mass-produced furniture that lead to a family DIY project, is it really that odd to see people favoring well-crafted goods? And if La Maison Antiques truly has a specialty, it's our focus on providing painstakingly-handcrafted pieces to your decor. Our furniture isn't mass-produced. You won't find anything quite like it at a chain department store.
Our customers seem to appreciate that and we're extremely grateful. We truly feel that these pieces bring a sophistication and presence to interior decorating that cannot be replicated. It's nice to see that our community feels the same way.
They Almost Nailed It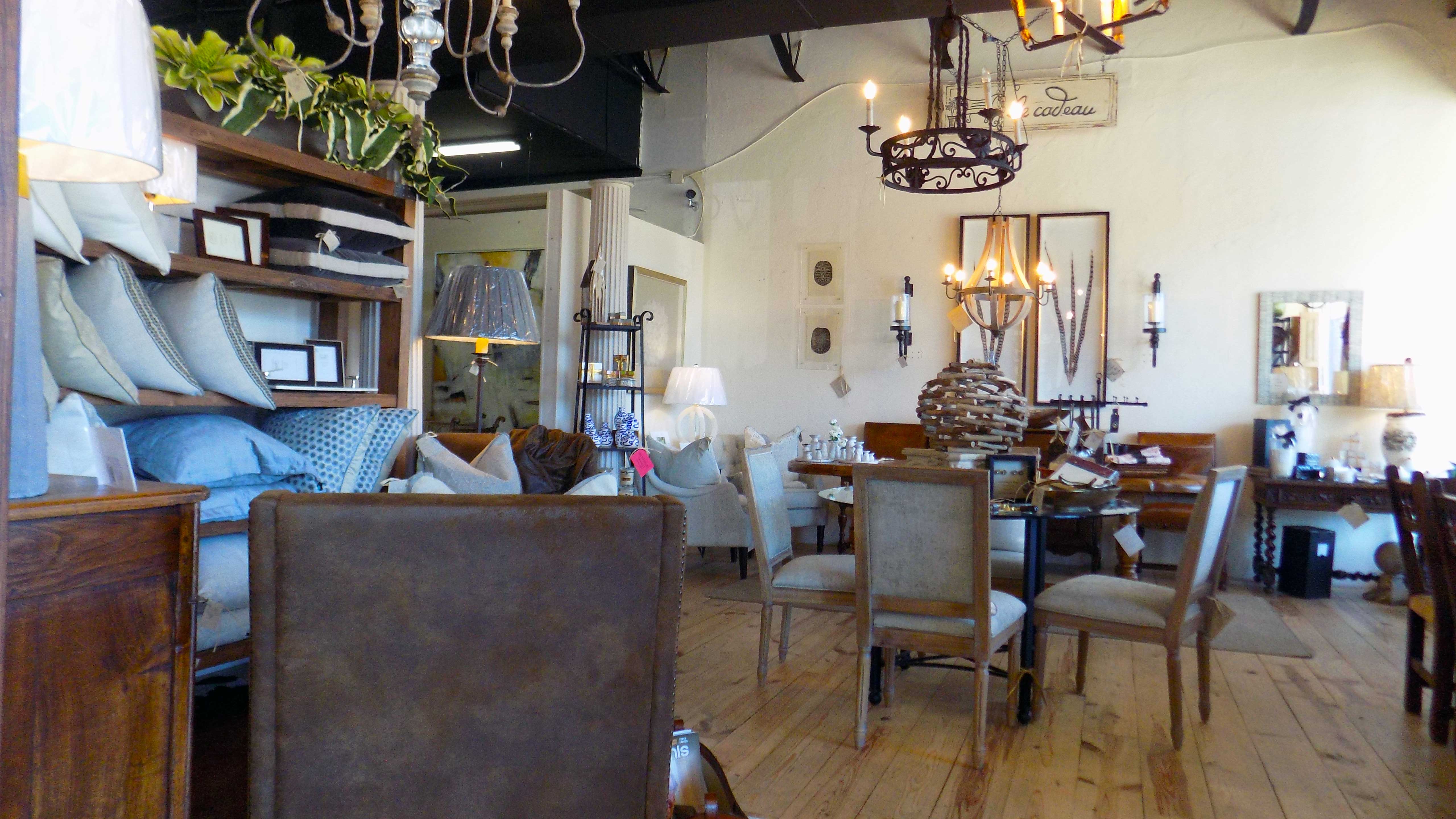 Bronze
We all love a good bronze finish in the right design, but Vogue spoke as if bronze was going to be the next craze for home design. That modern oil-rubbed bronze finish is still very popular and bronze does pair well with neutral tones and hardwood floors. Still, I don't know if that's enough to call this one a clear hit.
With all that said, bronze still might be on it's way to popularity. We've seen it's interest grow in 2017 but not to the point where we're seeing it in every design. But its versatility and classic feel are going to continue earning it's way into really great designs.
Greys
Grey is the new brown, as they say! It's a wonderful color that goes with essentially anything when done correctly. We've seen plenty of designs that feature grey and white together – they look incredible.
Still, it's not a fully blown trend at this point. Perhaps it's not so easily paired with antiques in certain situations. Vogue calls for deeper tones of grey in the future which sounds extremely interesting; we'll keep our eyes out!
Muted Colors
This one feels a bit cheap to us. Muted colors have been popular for so long now. However, Vogue is correct; muted colors are absolutely in trend.
The trend has even veered towards matching muted colors with more muted colors. For example, whites and greys and beiges are getting mixed with a darker bronze or black. These monochromatic designs set you up for one pop of color to really set the room ablaze. It's not a new trend in interior decorating, but it's still pulling steadily along.
The Whiffs
Now don't expect a picture example! La Maison tries to steer clear of the trends that leave people wanting. But Vogue's predictions that the color green and tropical designs would come into play have been completely off base for us. Sure, someone may be interested in a lovely green vase that will fit with what style they are already going for, but no one is looking to litter their home with floral patterns. For many of us, green is a callback to avocado-colored appliances that we're lingering in the 1970s. Tropical patterns and greens are great in moderation. It'd take a true interior decorator to design a room around them.
If you want La Maison's predictions for the rest of 2017, we're expecting the trend for artisan-styled furniture to continue, particularly ones that show as much natural grain as possible. There really is no replacement for a hand-crafted stately table and we've seen their demand growing in recent weeks. We have also seen people gravitating towards warmer colors to pair with the neutral tones in their home.
Statement lamps, unique art pieces, light fixtures and sculptures will round out our prediction of what's to come. These items are all great for revitalizing a room with no energy without breaking your budget entirely. They're a go to for folks trying to start renovating their home.
So there you have it! The interior decorating trends of 2017 to date. What styles and trends have you liked this year?