Meeting a Memphis Legend: Vance Boyd
Being a true Memphis legend is more than being born in the Mid-South; it's about touching lives and pursuing what you love. For Vance Boyd, he's spent his career doing exactly that. He worked at a large jewelry store as a young man before enlisting into military service with the Air Force, traveling the world and coming back to flourish by the Mississippi. But don't let us tell you the story – we got the chance to speak with Vance recently and he shared with us his history in jewelry, antiques and art.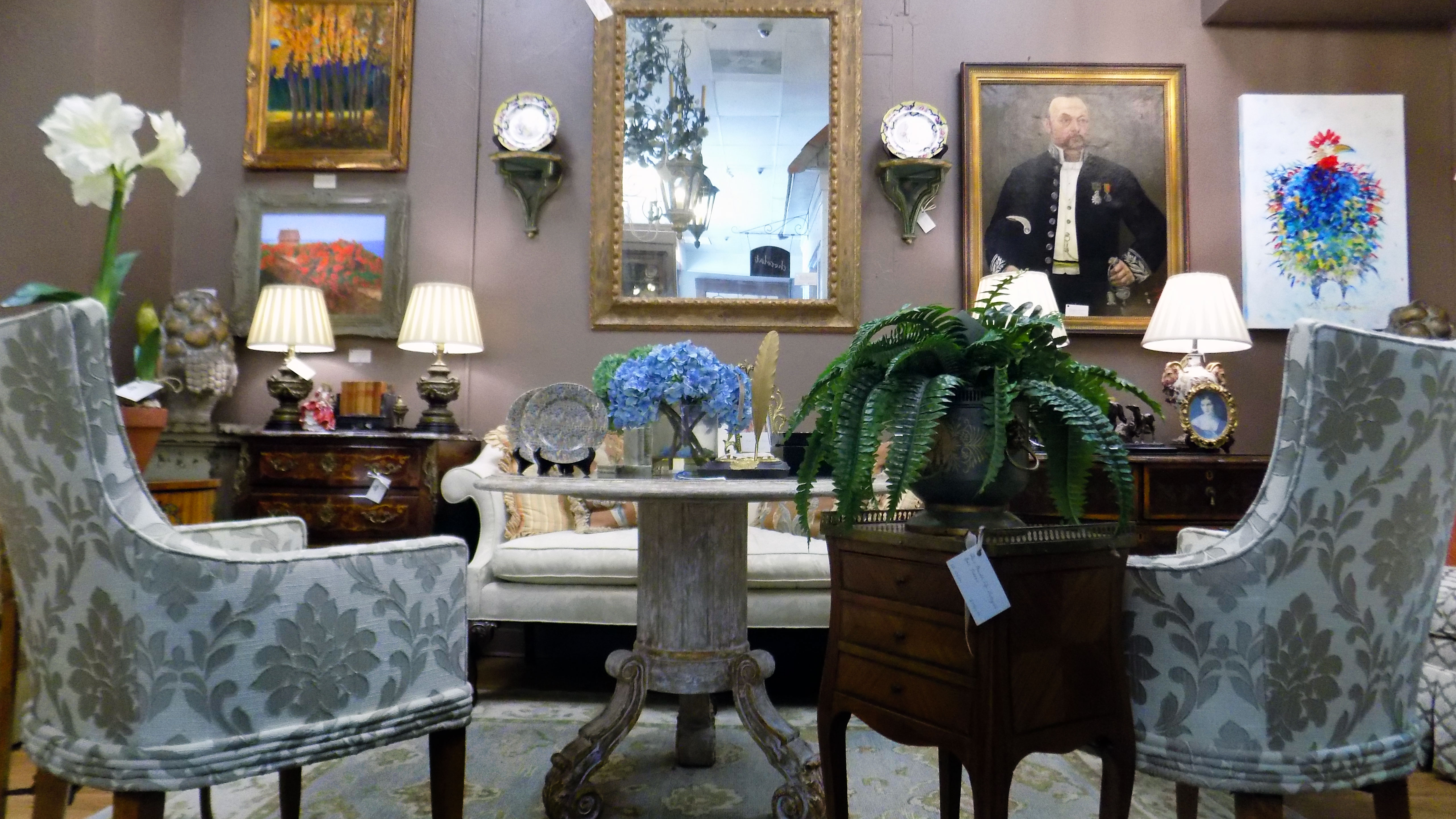 Tell us about your long and illustrious business career.
Upon graduation from high school in 1947 at age 17, I answered a newspaper ad for office boy at George T. Broadnax Jewelers. Broadnax was the largest fine jewelry store in the south, and was located in a grand building at Main & Monroe where they occupied all 7 floors plus the basement. I was offered and accepted a job in the mail room which entailed retrieving mail and packages from the Post Office and distributing them to the various departments.
After a short time I received a promotion to Stock Boy, which was a very fun job for me. I worked in a very large room where we received all of our merchandise.  After only about 6 months they made me a Receiving Clerk, which was the favorite job of my life. It was like Christmas every day, opening these incredible barrels of china, crystal and giftware from France and England along with jewelry and watches from New York. My job was to open and check-in the merchandise and deliver it to the different departments where it would be tagged and displayed.
A year later they asked me to come to work on the sales floor, so I left what had been my dream job in Receiving. On the sales floor I was responsible for selling sterling hollowware, sterling flatware and solid gold jewelry lines.  From there I moved on to the watch department.  After a short time there, I was drafted and went into the Service.
What branch of the military did you go into?
I was drafted by the Army, but there were actually no training camp positions available at the time.  Since I had already left my job at Broadnax I was offered the opportunity to join another branch, so I enlisted in Air Force in 1950. I served for 3 years and spent time in Milwaukee and Germany before my discharge and return to Memphis.
How did things change for you once you returned to the city?
After my discharge I went back to Broadnax to inquire about returning to my job.  They wanted me to use my GI Bill to study gemology in California and become a Gemologist and I was very excited about the opportunity.  Rather than spending nine months in California, I enrolled in their two year correspondence course.
Upon becoming a certified Gemologist, I worked in the diamond department for a number of years.  Some years later they decided to build a new location at Laurelwood and they wanted me to run that store.  I opened it in 1960 or 1961, by which time I had become Vice President. During this time, the store transformed from a medium size jewelry store and moved into a much larger space. While running the Laurelwood store its sales outgrew the downtown store's sales, and I was promoted to President of Broadnax.
In 1973 I took the plunge and opened my own business which was Vance Boyd and Son Fine Jewelry.  We opened in the Clark Tower just as the construction of the building was completed. I took the ground space between two stock brokers, but we outgrew that space in about 8 years. About that time the Park Place Mall was opening and they approached me (and Oak Hall) about relocating to their new Mall. They were trying to attract other tenants and they knew that our presence would attract new tenants as well as customers to the mall.
In 1993 I retired from the jewelry business to begin my second career as an antique dealer. I bought a building at Union and Cooper and stayed at that location for 17 years. I became pretty well known for antiques, although people always remembered me as a jeweler as well.
I the early 2000s I began to have some serious health problems and it became difficult to run a business full time. I wasn't ready to completely retire though, so I sold my building and moved into La Maison and Palladio where I continue to be at the present time.
You are also an artist. What was it like becoming a painter?
As part of being a buyer of jewelry and giftware most of my life, I bought and sold a lot of art and became somewhat of a collector myself. Over the years I developed a tremendous love for art and finally decided to try my hand at painting. I wasn't sure if I had the talent because I was really never good at drawing. I inquired to a few artists about taking lessons, and they assured me that I didn't have to know how to draw in order to learn to paint. They insisted that if I was good with color, that I'd be able to paint.
I started taking art lessons 4 years ago at Memphis Botanic Gardens from renowned artist Marilyn Wannamaker and realized that I could paint! I began selling my paintings and I have had a very successful art show. You might say I'm like a "Grandma Moses," because she didn't start painting until she was in her 80s and became very famous. Although I certainly don't expect to become famous, I was 83 when I started painting.
What is your inspiration? What type of art do you like to create?
I wanted to take art lessons but never had time earlier in my career because I had always been a workaholic. I was inspired and encouraged by several artist friends who knew of my creative flare and eye for color. My motivation is the sheer joy of turning a blank canvas into something beautiful. As for subject matter I particularly enjoy landscapes and florals as well as contemporaries and abstracts. I am not locked into one style of painting and that's the way I am with my decorating as well. I guess I am known for being somewhat eclectic.
How would you describe your taste when it comes to home decor and design?
My favorite styles have always been French and English. I favor traditional furniture and art because it never goes out of style. I like to accessorize with a few contemporary pieces and certainly a piece or two of contemporary art.
In addition to style, color is also very important. As I said earlier, I am rather eclectic and I don't stick to one look or color. I typically like to mix lot of French, some English, some contemporary and a little bit of Oriental. The Oriental is generally picked up with few accessories or lamps. Of course I have favorite colors that I often recommend, although I'm certainly open to the client's preferences.
What's new in your life?
I recently moved into a new booth at La Maison. Its unique L-shape allowed me a lot of flexibility in placing my furniture, and decorating the space. It is a beautiful showroom that allows me to display a great deal of merchandise. If you have not been in the shop recently, please stop by for a visit. I visit the shop frequently and look forward to seeing you there. When I am not in the shop, I am typically painting in my sun room and enjoying the company of my dog Abigail.