Elvis Presley : On The Train to, Memphis, Tennessee : July 3/4, 1956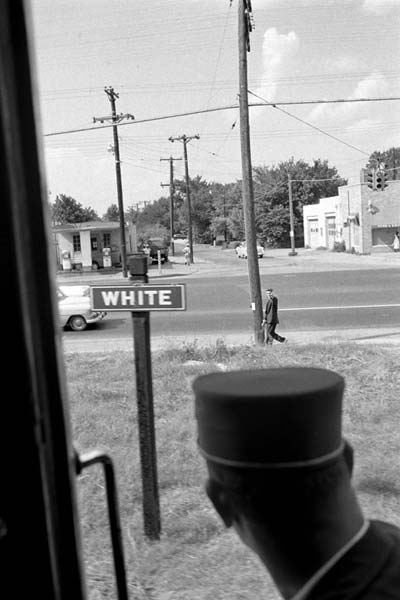 After a ratings-grabbing appearance on 'The Steve Allen Show' and a recording session in New York City that produced "Hound Dog" and "Don't Be Cruel" Elvis returned to Memphis by train for a concert at Russwood park.
When the train finally got near Memphis, Elvis asked to get off at a stop near the outskirts of town called White Station. It was closer to his home on Audubon Drive than the main station in Memphis.
Somewhere in the area of White Station (on Poplar) the train stops and Elvis gets off alone so he can walk to the Presley family home on Audubon Drive. It is believed the train stopped somewhere between Mendenhall and Colonial Roads. This is a special moment in Elvis' life as he had not yet reached the level of fame that prevented him from walking home alone in Memphis.
Photographer Alfred Wertheimer captured Elvis at a dramatic crossroads of culture. In Wertheimer's photos you can see a 'Town and Country Barber Shop' in the background. So from this we can locate the position today.
From the early 1900s to the late 1950s, there was a little train station at that intersection, on the south side of Poplar. The depot was called White's – later just White – Station. But it was located at Mendenhall/Mt. Moriah, not White Station. The road known as White Station was originally called the Bartlett Road, and stretched from Summer to Poplar. It didn't gain the name White Station Road until the late 1950s. The Town and County Barber Shop shown in the photo was part of a row of one-story brick buildings that stood at the northeast corner of Poplar and Mendenhall. It came tumbling down when Mendenhall was widened. A parking lot for First Tennessee Bank and Houston's restaurant occupies the site today.
The Wertheimer photograhs of Elvis walking along Poplar Ave. after getting off the train were taken about ¼ mile from La Maison. La Maison did not exist in 1956 but Elvis would have walked right past the store's current location on his way to his Audubon Drive home. The building that houses La Maison today was formerly an A & P Grocery store. Elvis was known to have occasionally shopped at the grocery.